"OMG it's Lisa Rutledge", I was recently shooting with photographer Philip Riches when he let out a terrific scream. The Australian model icon of the 80's, he fondly remembers one of her interviews with 60 minutes and can quote her answers to this day. He's followed Lisa's career for years and now she's standing directly in front of him as studio manager at Studiotwenty4.
Lisa kindly allowed Philip to take these images for Style Me Romy. She looks fantastic.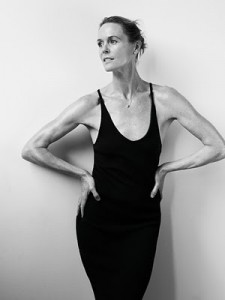 Lisa has remained great friends with Richard Bailey, who shot her for this cover with her daughter Roxanne Marie, who has her own blog www.ispywithmylileye.com.
And with a world class mother like Lisa, a father in the business, and once stepmother Linda Evangelista, Roxanne too has an edge on fashion.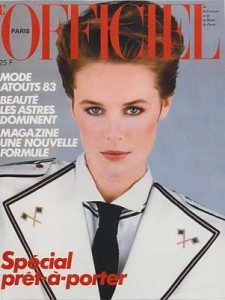 After 30 years away Lisa's time was mostly spent in Paris, New York and a brief stint in L.A where her friends at the time included Paulina Porizkova, Cindy Crawford, Jerry Hall, Gia Carangi and Iman. She worked on numerous campaigns for Christian Dior, Yves Saint Laurent, Lanvin, Chloe and Chanel. Lisa told me amazing stories of her and model Tara Shannon kidnapping Jack Nicholson and once during a long fitting at Valentino, she listened to Skyhooks on her Sony walkman while Brooke Shields sat on the floor and played with her Barbies.