Birthday Suit started in Paris in 2008, the label of The Kingpins. Known for their international art exhibitions and their one off couture pieces worn by the likes of Kanye West, Beth Ditto (the Gossip) and Lady Gaga. Here's a sneak peak of what their S/S show has to offer…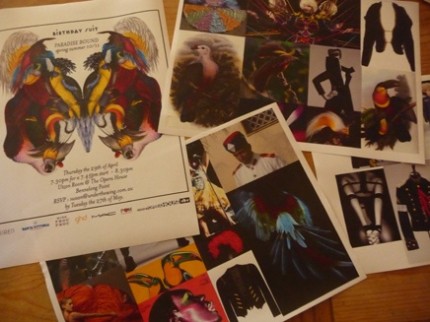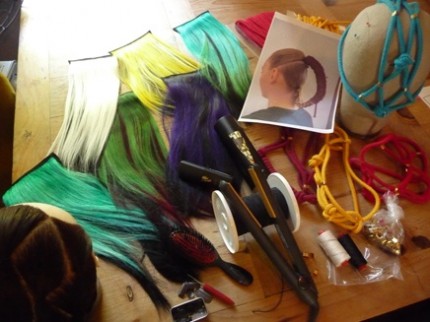 "Inspirations for hair at Birthday Suit are birds of paradise, deco silhouettes and hair bondage",  ghd Hair Director Sophie Roberts.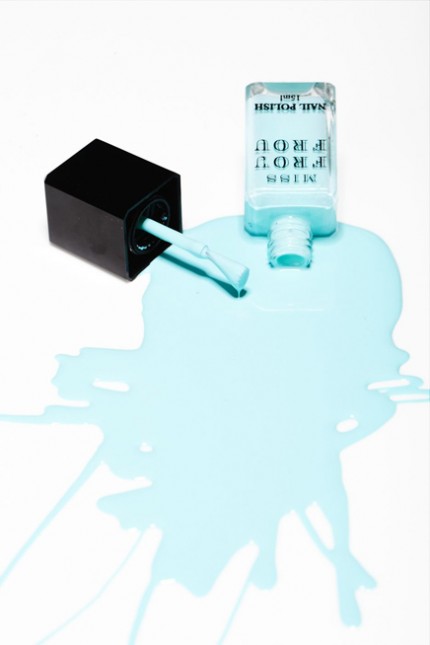 Birthday Suit has collaborated with Miss Frou Frou on creating this unique nail polish colour. I'm sure it will be a hit, just like their much anticipated show tonight.
Available from Miss Frou Frou (02 9360 2869)