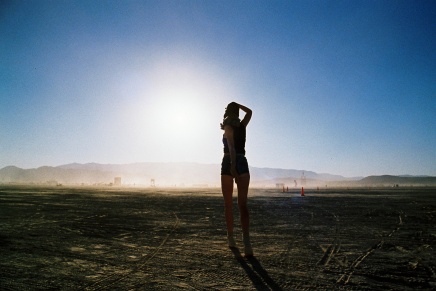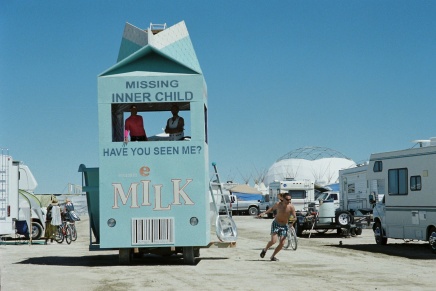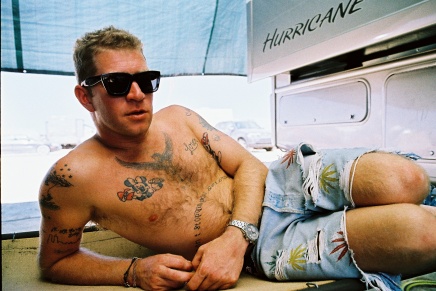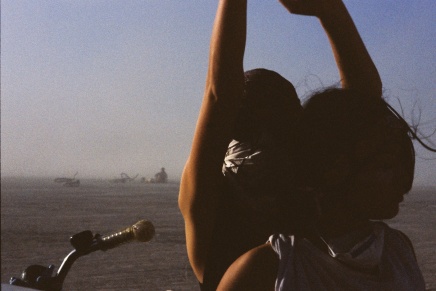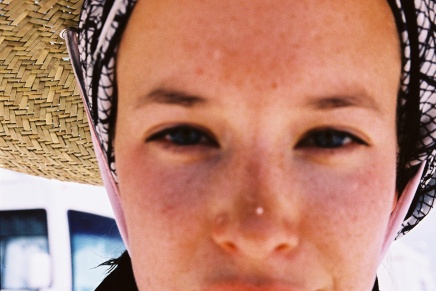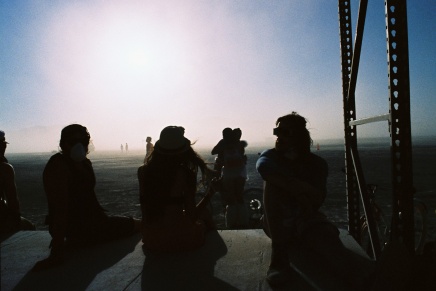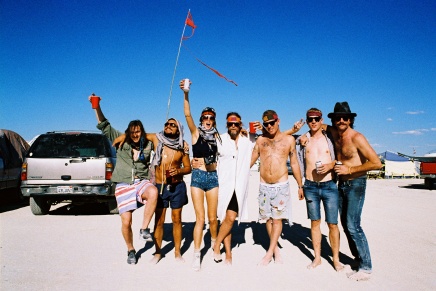 Photos: Cara Stricker
Who? Cisco, model Chic
Where? Black Rock City in the Nevada desert, at the Burning Man Festival.
With whom? I went with my husband George Gorrow (ksubi), Dan Single, Daimon Downey, Cara Stricker (who captured all these magical moments on film) Nik Vanchi and tow brothers from different mothers, Mike Piscitelli and Claudio Cuccu.
The experience? It was absolutely mind blowing. It's very hard to put into words but I will try. It feels like it's a place where we all belong to and where we came from. It is pure magic and madness. We saw a double rainbow one afternoon. It was so bright and intense. George thought it was an installation by some crazy lighting people from Denmark, but no, it was a real fucking rainbow!! From art installations to spiritual performances, crazy sexual stuff and 20hr music raves in the desert. No mobile phones worked and nothing could be paid for with money because nothing was being sold. One had to be a part of it to feel the energy at Burning Man. It is the best thing I have ever done in my life and yes I've booked already for next year.
Where you slept? RVs, big camper vans which we rented in LA.
What you wore? (Day) My cut off ksubi denim shorts and flowy silk tops. At night it can get really cold so major temperature change. I designed myself a skintight leather catsuit which I got made it was PERFECT!!  I topped it off with a vintage pilot leather helmet that George bought me in Japan. Also we were wearing goggles and moth protection at all times.