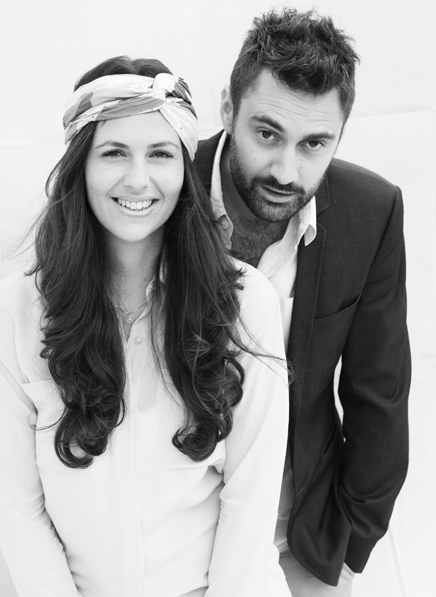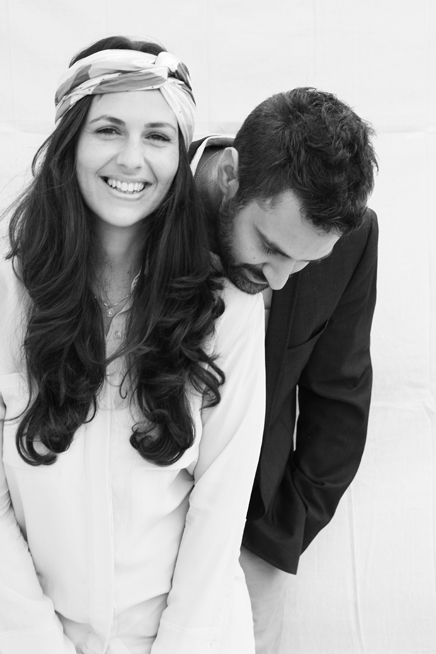 Her: Brenda Harvey designer of accessories label Benah. Wears: Friend of Mine shirt and Benah headscarf.
Him: Ben Briand, Film Director. Currently working on his first feature film a romantic thriller and about to release a short film, Some Static Started. Wears: APC shirt and jacket.
Career Highlight for Ben: Working with Cate Blanchett "she's incredibly beautiful, articulate, intelligent and prepared".
Status: Engaged
Kin: 8 month old, Milla Chloe Briand
How they met: Brenda's the only girl Ben's had a devastating crush on. Brenda having no idea made the first move and I love you came out in the first week.
Valentines gifts: Brenda to Ben, a handmade card with the help of Milla this year. Ben to Brenda, flowers.