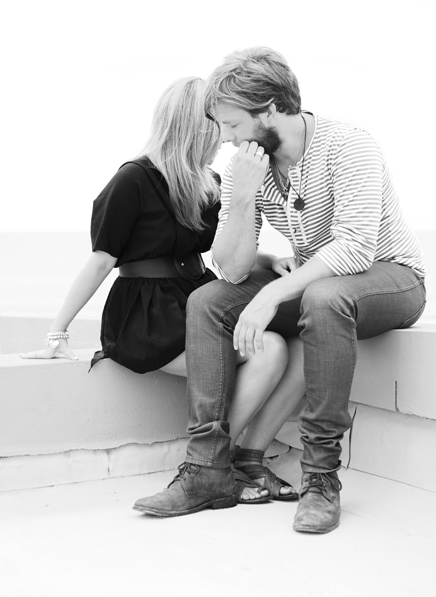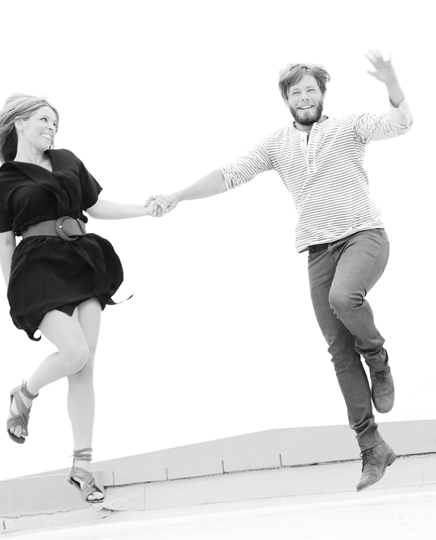 Him: Wes Carr, musician is working on his new album due out shortly. Wears: Shades of Grey by Micah Cohen top, Wrangler jeans and necklaces and boots picked up at Venice Beach, CA.
Her: Charlotte Gregg, actress and voice artist. Often plays little boys when she does voice overs. Wears: Marnie Skilling dress, Zimmermann belt, bracelet and shoes picked up at Venice beach, CA.
Status: Secretly engaged since Dec 23rd.
How they met: At a BBQ where Wes pretended to be a personal trainer, so he could see Charlie again at the gym. He would work at a bar till 3am then go to the gym to train Charlie at 6am for a whole month before she worked it out he wasn't anything further than a personal trainer. Wes's gym attire of Pink Floyd T-shirt sort of gave it away.
What will they be doing Valentines Day: A meditation course. Then Wes has planned a few nights in the Hunter Valley with wine tasting and chocolates.