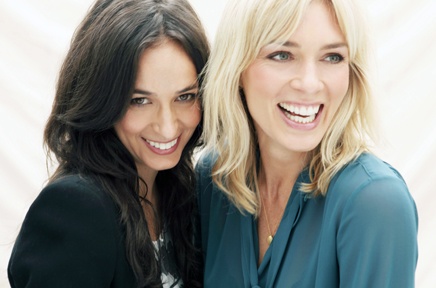 Photo's: Patrick Mcgreal for StyleMeRomy.com
Hair and Make Up: Charlie Kielty

They are just back from a decade in New York and a couple of years in Europe & these Aussie girls are about to cause a fashion shake up. It's pretty hush hush what these girls are up to right now but trust me they've learnt from the best. Surrounded by the likes of Vogues, Carine Roitfeld and Nancy Pilcher they are amazingly talented & stylish individuals with way too much energy not to be a successful duo.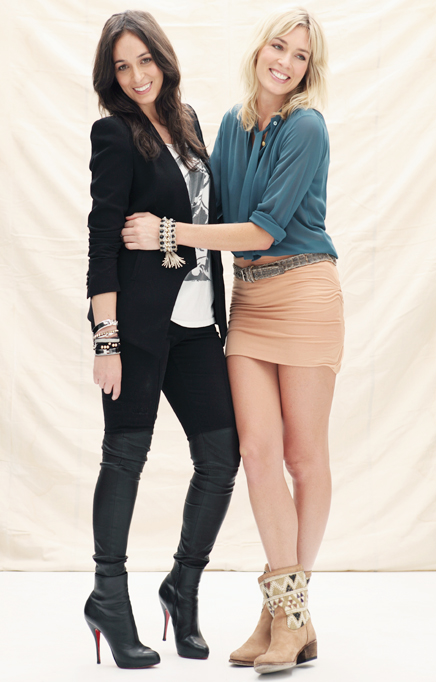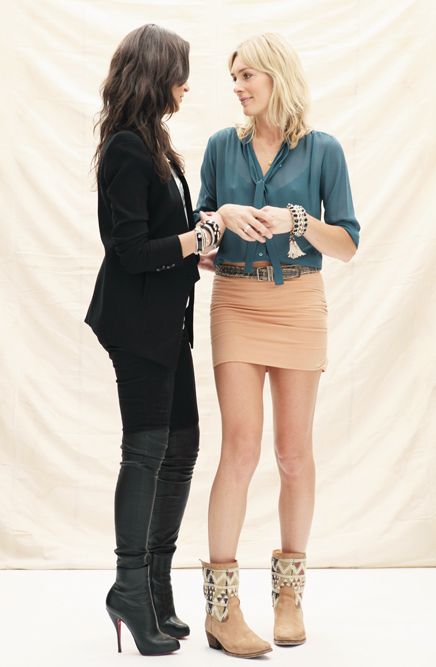 left to right: Nikki Valmorbida wears vintage Bess singlet, Helmut Lang jacket, Yigal Azrouel jeans and Christian Louboutin boots.
Lucy Kemp wears vintage Christian Dior blouse, Arnsdorf skirt, Cobra Society boots and vintage belt.
"We met through mutual friends on a weekend in Upstate New York. Immediately our creativity and madness aligned, we've been drinking martinis and sharing ideas and friendship for 10 years since!"
"Every day we bounce ideas and inspire each other in basically every facet of our life- work or play. We are very excited about our Sydney concept, which is in the pipeline. It is going to be a manifestation of the fashion genius and originality we've learned from our collective international experience."
Nikki and Lucy reveal a little more about their personal style…