Peroni special guest Antonio Berardi we caught up with Antonio for the StyleMeRomyPRINT MBFWA14 edition: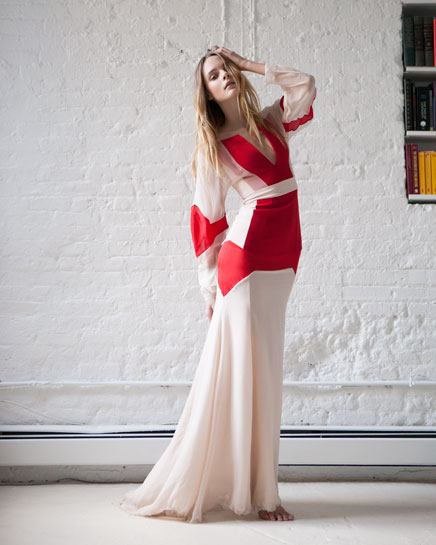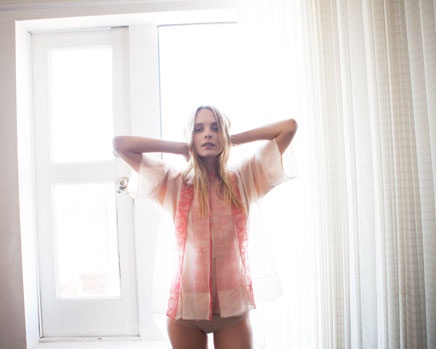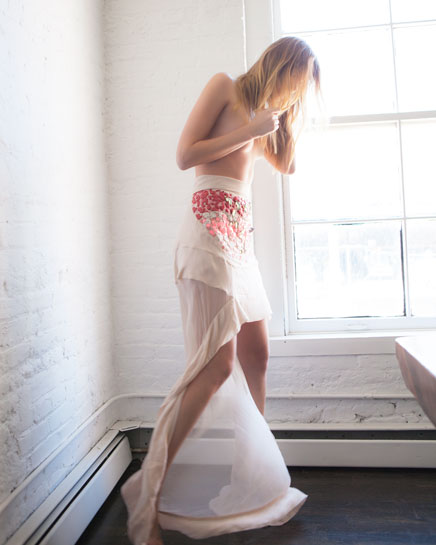 All Photos & Styling: Romy Frydman for StyleMeRomy.com
Hair & Make Up: Ellen Guhin  Model: Jules Mordovets (IMG) wears Antonio Berardi throughout
The Antonio Berardi woman is Emotive, Evocative & Empowered
My idea of sexy is Never having to try too hard & an amazing perfume is killer
The best advice I was ever given was 'Follow your dreams' & 'Never say Never!' – John Galliano 1992
My next move will be? Unexpected!
My first drink upon arriving in Sydney will be A Peroni Nastro Azzurro, served at between 3 & 5 degrees
If I lived in Australia, my nickname would be Tone!
And the slang I would use is (G'day Mate, bloody hell, wasted) All of the above. I love slang! I am of Sicilian descent, & was born & raised in the north of England, so I speak the dialect!
The Australian designer I am most excited to see over MBFWA is By Johnny – as Johnny Schembri won a Peroni award & came to visit me in Milan. Then I would say Alex Perry & Dion Lee
If I could choose any role to play on the silver screen, it would be Starring alongside Cate Blanchett, Nicole Kidman or Mia Wasikowska. Australian actresses are amazing!
I am currently listening to Toydrum – watch out, they will be big!