Meet Justin Bobyn, who grew up in Montreal and now resides in Sydney where he completed a Medical Degree at UNSW. Now an Orthopaedics surgeon, he spends his spare time as a jewellery maker! Yes the perfect mix of creative genius overload. His first design a customised bracelet was a collaboration with designer, Patrick Johnson. It started from the idea to have a wrist bone shape and then he kicked around the idea of personlised screws as initials which he makes by hand. So what's next you say, well he's just designed a bone replacement implant for children. Go JDB !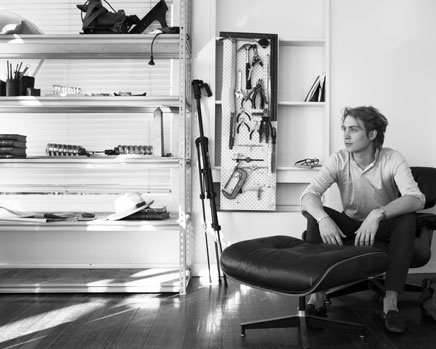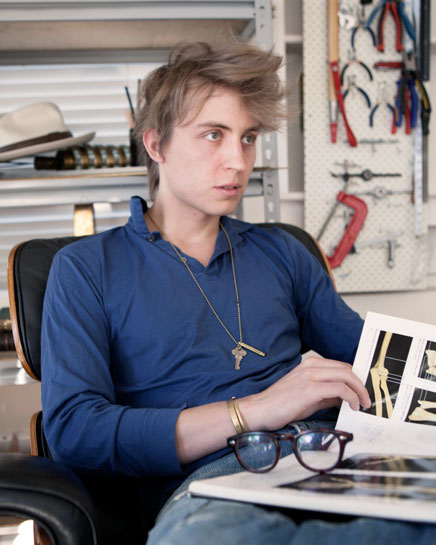 Sitting on a vintage Eames chair that I rescued and restored, Henleys top, vintage Levis,  Tart 'Arnel' glasses, the screw for my customised bracelets worn as a necklace.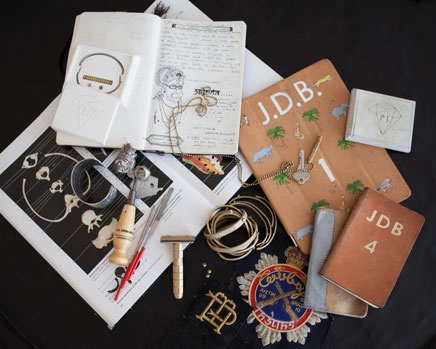 Color Atlas of Anatomy book, prototype packaging for my bracelets, travel journal, personally customised iPad case cover, woven crests from my travels, initial bracelet prototypes, assortment of tools, a bracelet cuff I made for my mum & ring (two of my first metal jewellery pieces)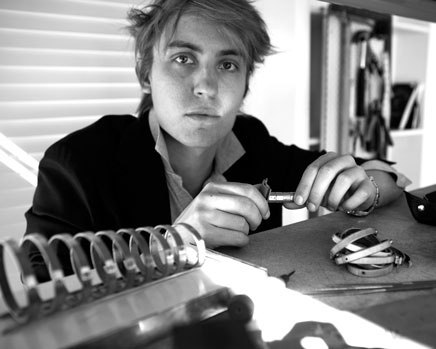 Working on my bracelet samples wearing P.Johnson top & blazer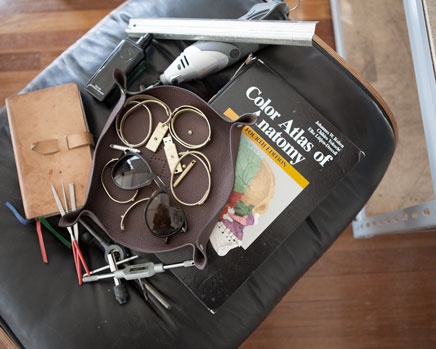 Hermes tray holding a collection of bracelets and prototypes, Persol sunglasses, Color Atlas of Anatomy book, jewellery tools, journal, Hermes fragrance, & the all important rotary drill.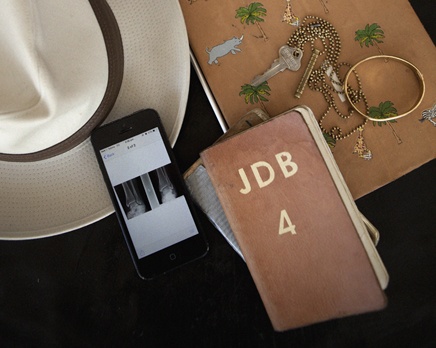 Hermes hat, iPhone 5 texts, personally customised iPad case cover, key and initial screw for my bracelet design on chain.